LAST UPDATE: 2/3/12 (alpha reunion)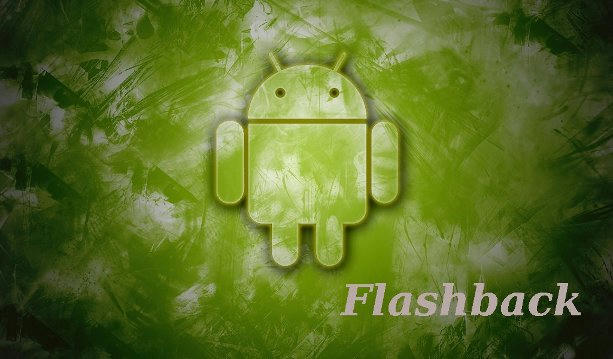 Thank you Dave.S for the video!
Video of Flashback 10.0
Video of Flashback 9.0
[media]http://www.youtube.com/v/J98SDDJ3MhE?
STANDARD DISCLAIMER:
USE AT YOUR OWN RISK. By running this firmware, you agree that there is the possibility that you may brick your device. You agree that only you are responsible and no one else is responsible for supporting you if that occurs.
Acknowledgments
Roebeet, Mrguy, Pershoot, Zebwen, Clemsyn and all the Adam and VEGA developers, for this excellent port. If you have contributed something I used let me know and I will add you here.
Pre-requisites
1. Setup and learn how to use nvflash. This is your backout in case something bad happens, so I would recommend you understand how to use this, in advance.
2. Have your device on a stock 1.2-based ROM / mod baseline. For example, build 4349 is the latest 1.2-based stock ROM, as of this writing.
NVFlash
-
tlb1961's Rev4 nvflash for windows or linux
(Detailed Instructions included in download.)
Installation for 1.2-based stock
Two options for installing Flashback
Option 1 (May have instability)
- Copy the zip file to the root of your internal memory.
- Reboot into recovery. Select install from sdcard.
- Wipe data if after first boot you experience instability or non functioning features that work for others. (this still may not fix your issues)
Option 2 (Preferred method and most stable option)
-
View detailed instuctions
Installing Flash
(you can upgrade to flash from the Market and use Opera for flash in web and go back to this hacked flash anytime to use Flash apps)
- Go to settings then Applications and select unknown sources
- In File Manager HD navigate to /system/data and install AdobeFlashplayer-hacked.apk
- Will need to repeat these steps after a data wipe!
Features
- YouTube App (All videos play fullscreen)
- External SDcard access
- PC Mounting
- Overclocking
- Flash Browsing (using opera)
- Flash Apps
- Web rendering apps
- adhoc support
- a2dp bluetooth
Flashback Team Members
Dave.S
HiTekRedneck
jazzruby
OtherGuy
rowwor
Sharpe351
TEK112
tlb1961
tlbardelljr
Downloads
Dave S. Flashback tip collection
Alpha reunion
Link:
http://androidtabletfirmware.com/firmware_details=MzQtMTMyOTc5MzkxNzk4NzI0OTkyNTI%3D
(updated 2/3/2012)
Tweaked dalvik cache and memory settings to try to eliminate slow down after installed for a while
complete graphics changes.
Alpha 10.1
Link: [/color] (updated 11/11/2011)
FlashBack 10.1
MD5 Checksum
2cc1aca7e5a41150276d31f8c4926a5f
Clemsyn Honeycomb Trial 5 Link:
http://www.mediafire...7s7c1anfv1pnfe3
Compatible Game List
Check here
for compatible game list by FunkyFlyChicken
Bug/Feature Request
Click here
to enter your bug/feature request. Please be as detailed as possible.
Changelog
View
the Flashback Changelog.
Issues
- Camera isn't working
- HD Video