Discussion Starter
·
#1
·
I had been interested in a 7" Android tablet for some time - using the Google Nexus 7 (2012 1st gen) as a sort of benchmark.
I bought a cheap tablet -
ICOO D70 Pro II
as a kind of try out -
although it did very good benchmarks - and was pretty quick/responsive in usage -
the negatives were -
short battery life (only just over 2 hours usage)
non IPS screen which had fairly poor angles of view.
Since then Google Nexus 7.2 has come out - again putting together some really outstanding specs - fullHD resolution screen 1920x1200 @323ppi and class leading performance with long battery life - all for $229+Tax+Shipping for the 16GB model - that's simply amazing.
For those more earthbound and satisfied with the original 1st gen Nexus 7(2012) performance/specs - there were two offerings both with 1280x800 screens and quad core processors that seem to cover the Nexus 7.1 - but with some nice enhancements.
ASUS MeMO HD 7 (ME173X) (not to be confused with the MeMO pad ME172V the lesser sibling) this seems like the 2012 Nexus 7 with extras like microSD support, and rear camera - battery life is claimed to be 10hours.... $149 for 16GB shipped
Then there is the WalMart exclusive HiSense Sero 7 Pro (again not to be confused with the lesser Sero 7 LT) adds miniHDMI in addition to the Asus extras, rear camera adds LED flash, front camera is also 2MP (vs Asus 1.3MP), - but only 8GB NAND memory (but also has microSD card slot) - $129 from local WalMart +tax......battery life claimed 7 hours for video playing and 10 hours for web.
I risked it and bought one from my local WalMart - purchased with site-to-store from their website and saw a $20 off purchase over $100 sign up for a WalMart credit card at the checkout, did that - so mine cost $129 + tax = $138.09 - $20 = $118.09 - this is cheaper than an equivalent "unknown" Chinese tablet - and although HiSense is not known to me - I at least have the no fuss return policy with WalMart.
I ran some standard benchmarks - they seem very much in line with the reviews out there -
Benchmarks
Antutu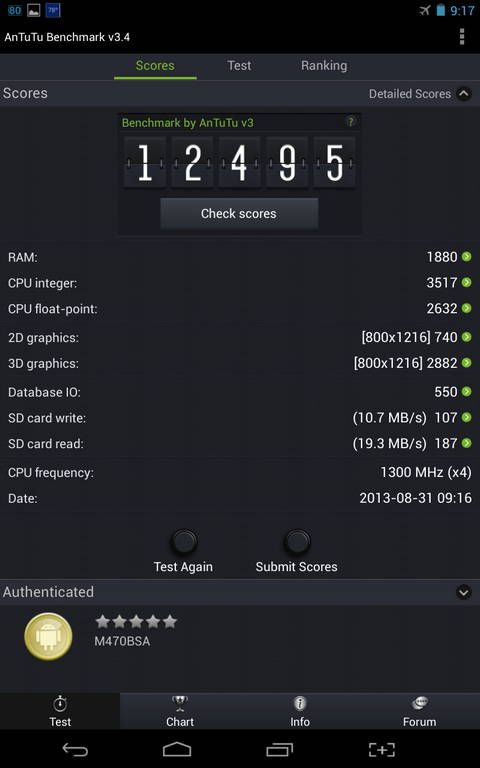 Quadrant Standard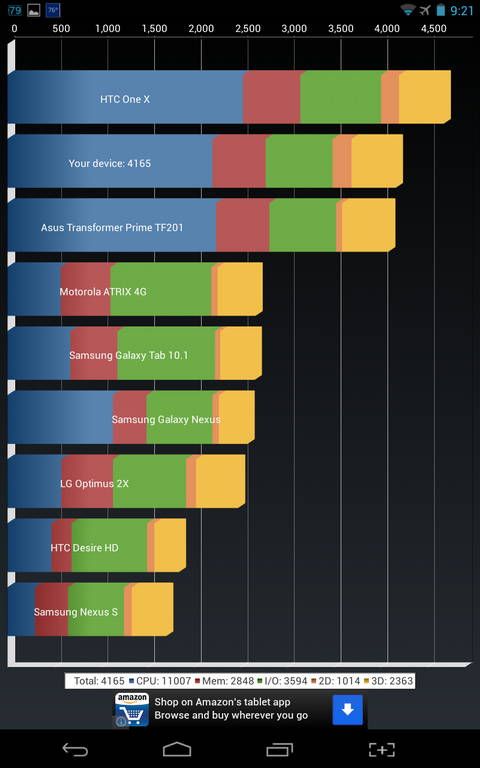 Vellamo HTML5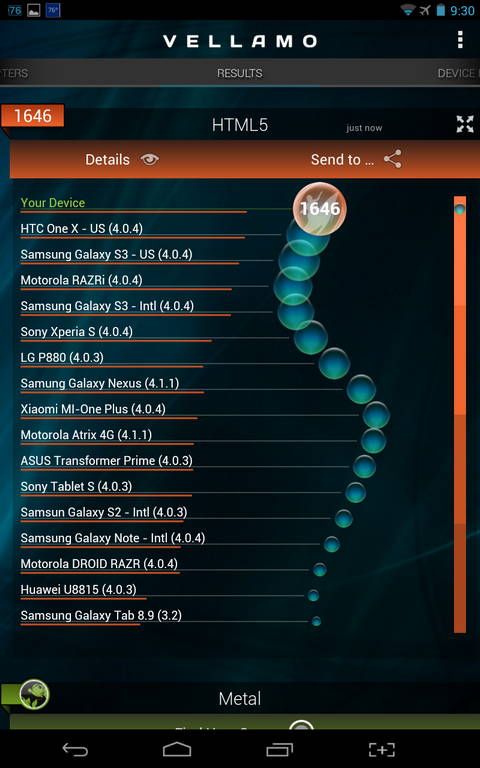 Vellamo Metal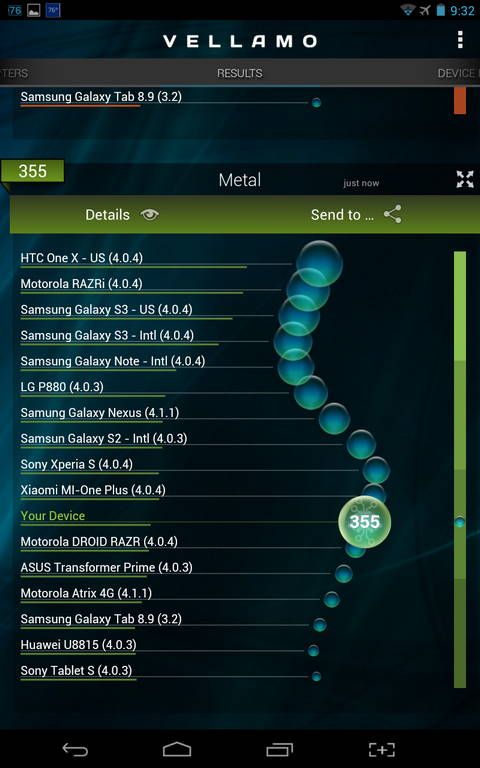 All the benchmarks were run in Performance Priority Mode -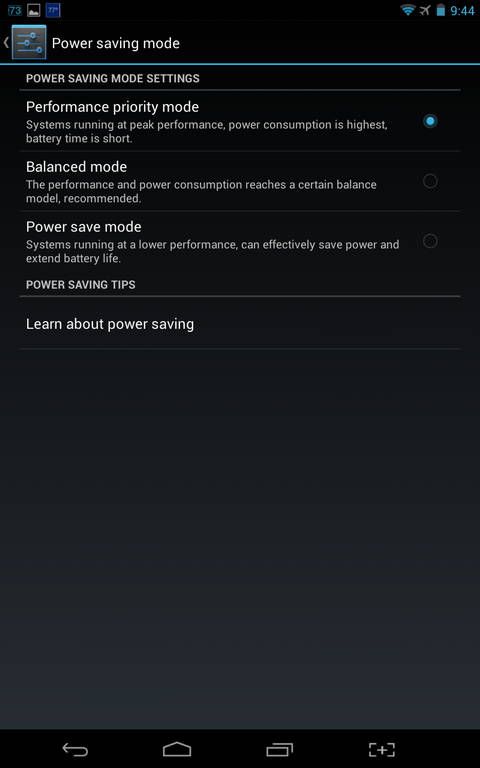 Antutu using
Balanced mode
- which
under-clocks the CPU
to save battery
Device Info -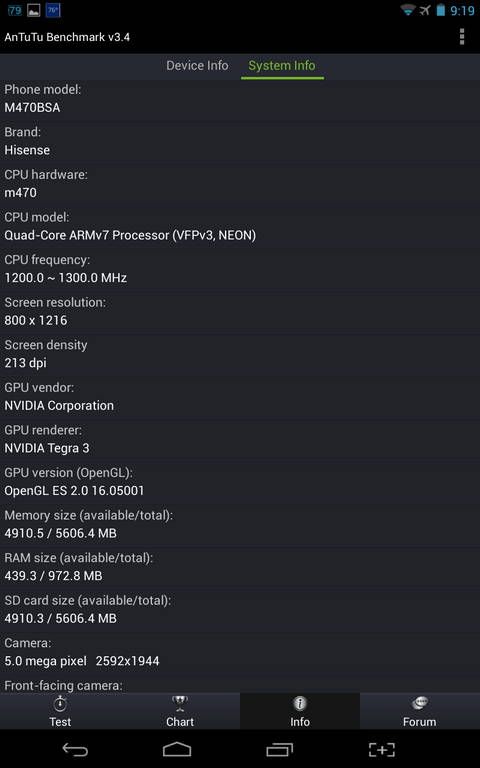 So that's the essentials out of the way -
the Hisense Sero 7 Pro matches and slightly betters the 1st gen Google Nexus 7.1 (2012) in the standard benchmarks.
Screen and Battery Life next post