right well i got given a superpad III by a friend who couldn't get it working.
after a bit of investigation I determined the internal sd card must be corrupt as the pad wouldn't write to it or remember any thing after a reboot....other than that it worked ok.
I took out the internal 4gb micro sd and checked it in my pc ... only reports as 144mb !! and cant be formatted with any software...
so I put in an old 8gb class 4 card i had lying about and loaded tim6a firmware.
ok so now it boots up fine ... wifi connects but the whole system is realy slow / downloading is painfully slow and the camera only works at 640x480 ...the camera was much better on the original rom.
do you think its the old class 4 card holding things up .... if so i'll buy a class 10 card and reload the tim6a or preferably the proper firmware .
i forgot to add the orginal firmware was much faster but i couldn't copy the original sd card as it was corrupt..
which firmware would you recomend for this disco10 tab.
i did how ever run system info pro prior to fitting a new sd card.
the details it gave are
model - Disco 10
Android version - 2.2-20110803
kernel - 2.6.32.9 zjd@dtlinuxserver #34
Build - FRF85B
PSU = 5v
pic of mother board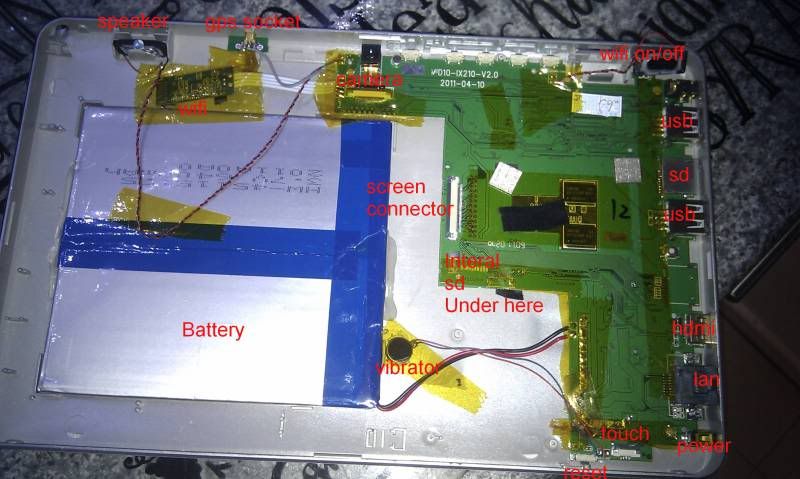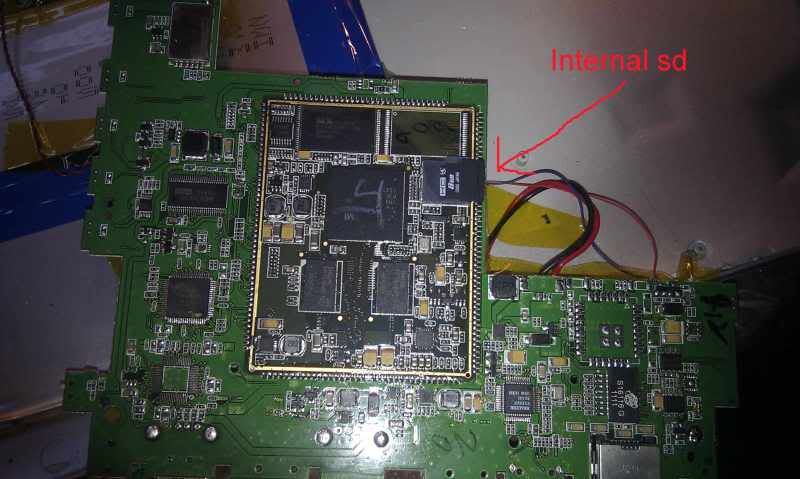 please what Roms can i try
Edited by cheapo75, 10 April 2012 - 04:22 PM.